Planning Your Outdoor Kitchen
Planning an outdoor kitchen includes anything from a simple setup with chairs, a table, and grill or a fully outfitted cooking space complete with a built-in cooking range and cabinets. Depending on your budget and preferences, here are some elements that can make this space stand out: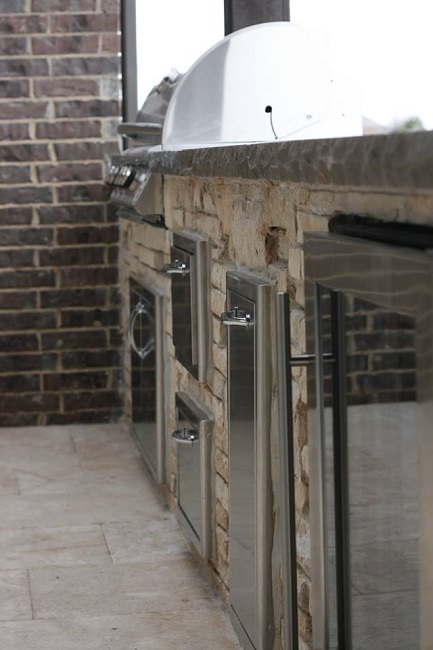 Outdoor Grilling Station
If you don't want guests choking on smoke as they eat indoors, keep your grilling station outdoors. Charcoal smoke can cling to upholstery too. With your grilling station outside, the stench won't get on your indoor furniture.
Small Setup
Sometimes, a countertop, stove, and sink are all the essentials you need for an outdoor cooking area. This setup won't take up too much square footage and is perfect for a backyard or lawn that has less space to spare.
Lighting
Outdoor kitchens aren't only good for cooking during the day. To make the most of the hours you spend in this space, include lighting. Leave the ambient lights for the sitting area and go for options that give you full visibility while you cook. For example, in a covered kitchen, pendant lights make a functional and stylish addition.
Covered Kitchen
Kitchen appliances and other essentials are expensive, but they increase the value of your property. However, that value might drop if your outdoor kitchen isn't protected from the elements. To keep your investment in one piece, cover the space with a pergola or full roof.
Make sure that you keep your preferences and costs in mind when you decide to have your own outdoor kitchen installed.
For more outdoor kitchen ideas or to talk to the professionals, click here.