The Benefits of Creating an Outdoor Oasis
An oasis is a space that offers refuge or relief – a haven, harbor, or retreat decked with comforts that make you forget your worries and relax. Some homeowners choose to transform their backyards into relaxing retreats. For example, an outdoor oasis can have a pool, a sound system, a bar, a fireplace, and any feature that makes this space a haven.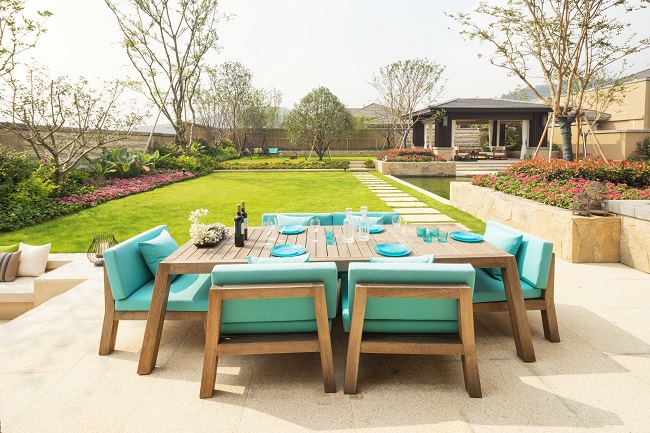 Here are some reasons to consider having one of your own:
Treat Your Guests Outdoors
If you have guests staying over for more than a few days, you don't want them cooped up indoors. An outdoor oasis can keep them entertained for the length of their stay. Turn the sound system on, fire up that outdoor fireplace, and relax in garden chairs, under your vine-covered pergola, on decorative concrete, while your guests marvel at the water feature feeding your pool.
A Good Place for Some Peace and Quiet
Ever wanted a quiet place to read or work besides a stuffy living room sofa or study? An outdoor oasis provides a great solution. Enjoy the creative stimulation that comes with sunshine or starlight, fresh air, and a change of scenery, plus a comfortable space to yourself.
An outdoor oasis is the perfect private retreat to entertain guests, find your center, and recharge after a long day. Turn your empty lawn into a luxurious oasis. You deserve to feel comfortable in every corner of your property.
Consider hiring a specialist for your next backyard oasis. To schedule an estimate, contact us today!