How To Create The Perfect Outdoor Living Room
Outdoor living areas are excellent additions to your home. They are beneficial for your personal wellbeing but also increase the beauty, functionality, and interest of your landscape. Here are some tips to create the perfect outdoor living room, whether it is on a masterfully crafted deck or underneath a stunning pergola.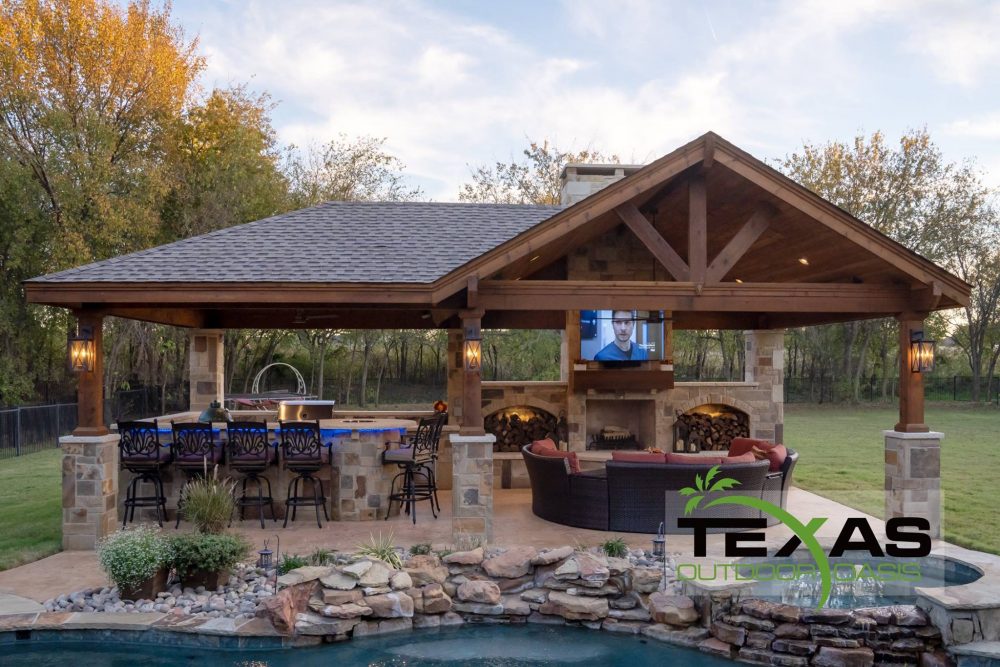 Comfortable And Private
A living room is a space for lounging and relaxing. The same ideas used inside your home should be utilized outside, but with outdoor furniture and fabrics. Comfortable furnishings with overstuffed cushions and soft fabrics are perfect. Incorporate an area rug, throw pillows, and decor that will add texture and coziness. Adding curtains to a pergola or a trellis to an overly exposed deck or patio will provide privacy, enabling you to truly unwind and relax.
Array Of Lighting
A combination of lighting is important for an outdoor living room. It will provide ambiance, style, and allow you to enjoy the space well into the evening. An outdoor fireplace, string lights, a chandelier(if your living space is on the fancier side), citronella candles to repel those pesky mosquitos, and lanterns are all wonderful options that you can tailor to fit your preferences.
Complement Your Homes Exterior
Use this as an opportunity to create an outdoor space that balances and complements the style of your home. Try a tonal or complementary color scheme, with the house's exterior as a guide. Furniture and decor can also be used to mimic and enhance the style of your house, which will create a lovely indoor/outdoor flow and an increase in curb appeal.
Add Greenery
Natural elements integrate seamlessly into any outdoor living space. Flower pots, big and small, easily add color and interest. Marigolds and catnip are great additions as they also repel mosquitos. While a vine growing up your pergola or trellis aids in privacy and beauty.  Create your own sanctuary and use plants to elevate your space and mood.
Breathe in the fresh air and enjoy the blue skies from your own outdoor living room. Don't have the perfect outdoor living room you love? Contact us today, we have an array of specialties and can turn your next idea into a reality.