Spruce Up Your Home With Decorative Concrete
One of the best ways to add some aesthetics to a structure, like a pool deck or patio, is with decorative concrete. Here are some ways different concrete overlays will spruce up your outdoor space: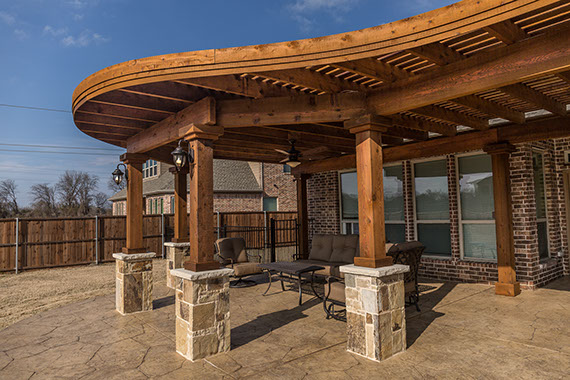 Pool Decks
A pool deck made from decorative concrete, like stamped or colored slabs, looks inviting. To make things more comfortable for bare feet, avoid using stamp patterns with rough textures or deep grouts.
Stairs
In the past, masons had to hand chisel joints and use textured skins to create decorative patterns on stairs – a highly costly process. Today, contractors use pre-manufactured form liners and step forms to achieve the same decorative detail. The reusable molds offer homeowners a cost-effective way to decorate outdoor stairways with a variety of patterns, textures, and profiles.
Landscaping
When it comes to making your landscaping stand out, there is only so much you can do with garden gnomes and a fancy bird bath. Try adding a decorative touch with colored concrete. For example, you can add concrete cylinders as garden borders for your flower beds. You can also use stamped or patterned concrete paving.
Backyard
Add some spice to backyard barbecue parties by revamping your backyard with concrete flooring stamped with wood or brick-like textures. If you get bored with the color, you can re-stain the floors. Consider a rich earthy stain that goes well with the outdoor environment.
For more ideas or to speak with a professional, contact us here.