About Texas Outdoor Oasis
Texas Outdoor Oasis is a home exterior service company located in Wylie, Texas. We provide homeowners with custom pools, patio covers, landscaping & outdoor kitchens without the hassle. We have over 20 years of experience in outdoor living in the DFW area. Our staff consist of experienced landscape professionals, licensed irrigation specialists, exterior construction personnel, masonry specialists, and professional design staff that will work together with you to design your home's exterior.
You can also send us a quick free estimate or if we've had the pleasure of setting up your Outdoor Oasis, a Testimonial! Thank you. Need an estimate for your Outdoor Living or Landscape project? Contact us today!
Our Team
Meet Our Staff
Our staff consists of not only experienced landscape professionals and licensed irrigation specialists but also skilled exterior construction personnel, talented masonry specialists, and dedicated professional design staff. From the initial concept to the final implementation, our staff will work closely with you, taking your ideas and preferences into account, to create a customized and harmonious outdoor space that truly reflects your vision.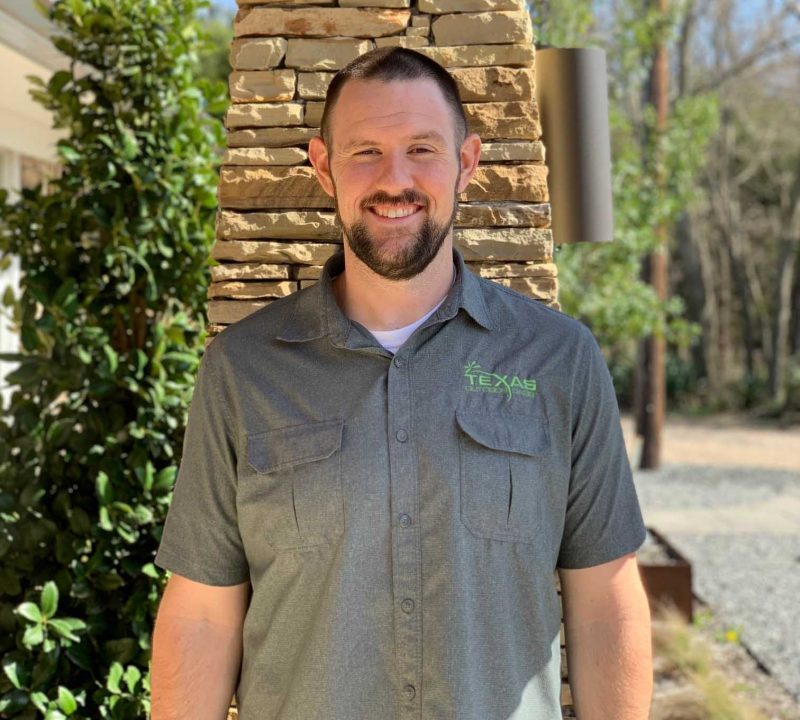 Casey Stanford
General Manager
Casey graduated from Texas Tech University in 2012 with a degree in Landscape Architecture. He joined our team in 2018 as a design consultant and has worked his way up to General Manager. Casey oversees the day-to-day operations here at Texas Outdoor Oasis including the outdoor living, commercial/residential landscape, irrigation and pool divisions.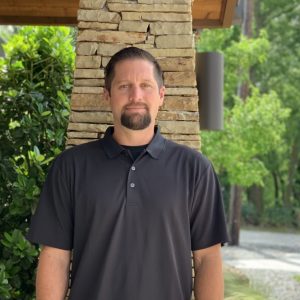 Brandon Best
Operations Manager
Brandon is a project manager here at Texas Outdoor Oasis. He began his career working for his family pool tile and coping company. For the past 15 plus years, he has been responsible for over 6,000 pools, ranging from basic kidney shape pools up to perimeter overflow glass tile pools. He has exceptional quick-thinking problem-solving skills and creative ideas to overcome unforeseen problems. Not afraid to get his hands dirty to get the job done right. He strives for excellence and complete homeowner satisfaction.
In his spare time, he enjoys hunting/fishing and loves to cook. He also loves spending time with his young family.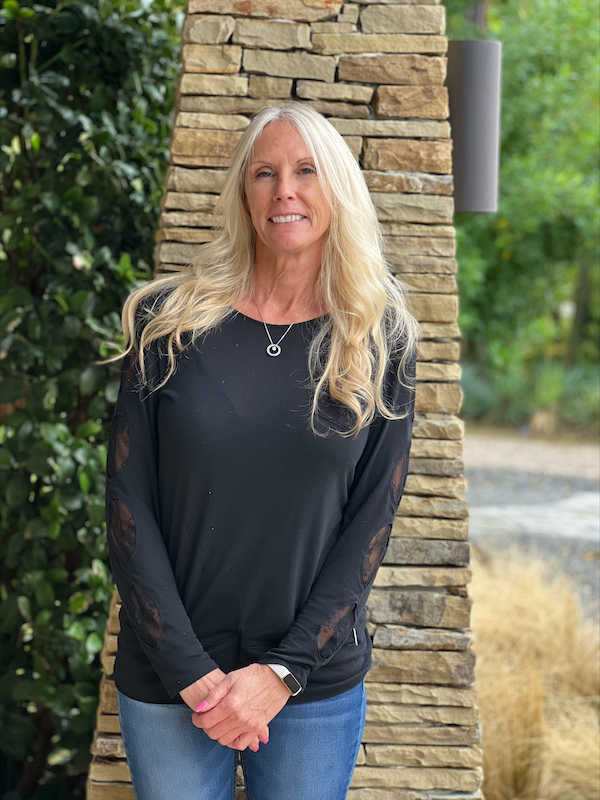 Gloria Fay
Office Manager
Gloria is our office manager and with many years of office and customer service experience, she is the perfect fit to manage office operations and staff here at Texas Outdoor Oasis.
In her spare time, she loves working out, country dancing and sunny days on the lake!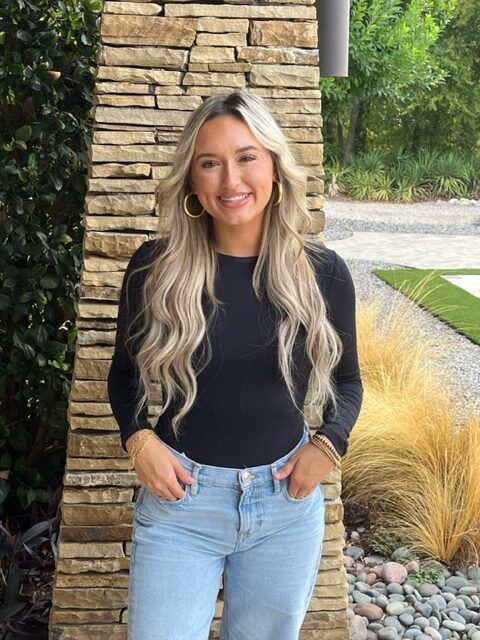 May
Receptionist
May is our receptionist at Texas Outdoor Oasis. She creates a warm welcome to everyone who walks into the door. Her responsibilities include greeting and assisting customers, answering phone calls, and assigning customers to a designer for their projects needs. During her free time, she loves to shop, and hangout with family and friends!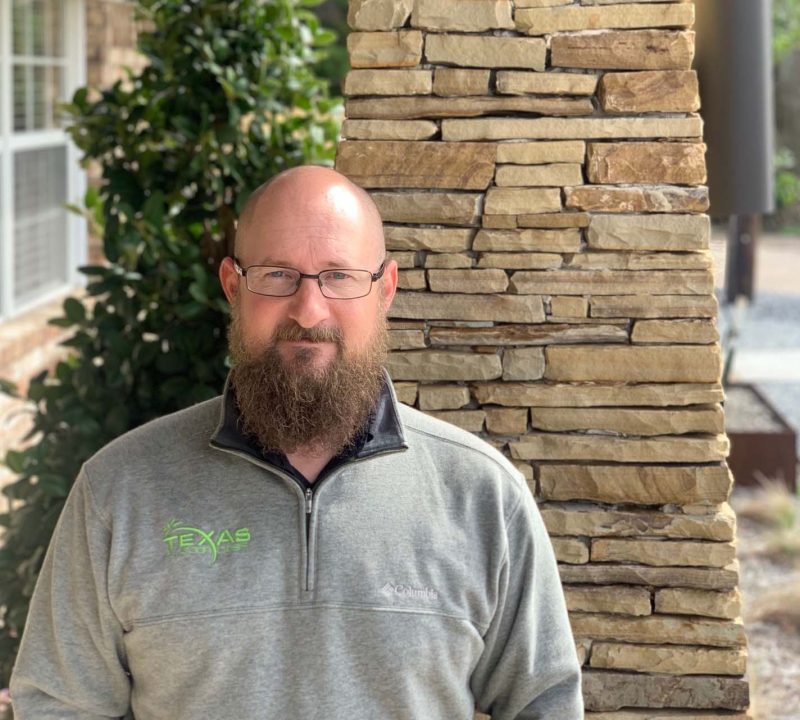 Nelson
Commercial Sales & Project Manager
Nelson started with Texas Outdoor Oasis in 2017 and is over the commercial division of our landscape services and serves as a Sales & Project Manager. His customer service and ability to maintain relationships is what sets him apart in the industry.
Nelson is an avid outdoorsman and loves being among nature and it's surroundings. If he is not tending to his projects, he is outside spending time with his wife and children.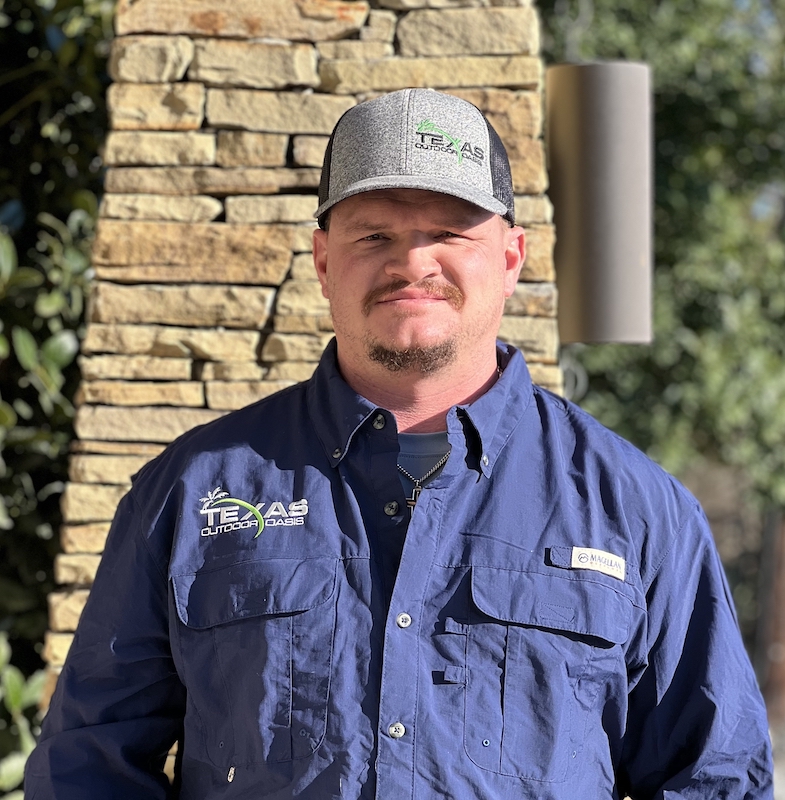 Bo
Design Consultant
In 2008, Bo graduated from Stephen F. Austin State University with a Bachelor of Science in Horticulture and Soil Science. Since graduating, he has worked as a licensed landscape irrigator, landscape designer/installer, turfgrass specialist and a superintendent over pool and landscape installations. He loves people and landscaping. His passion is bringing the two together to help turn backyard dreams and visions into a reality. Bo started at Texas Outdoor Oasis as a Landscape Project manager. He has since joined our Design Team as a Landscape and Outdoor Living Designer. Bo is excited about bringing his experience and extensive horticultural background together, along with his creativity to produce the backyard dreams his clients want to see come to life.
When he is not at work, Bo enjoys cooking out with friends and family, hunting and fishing, and playing guitar and singing…occasionally at a local open mic night.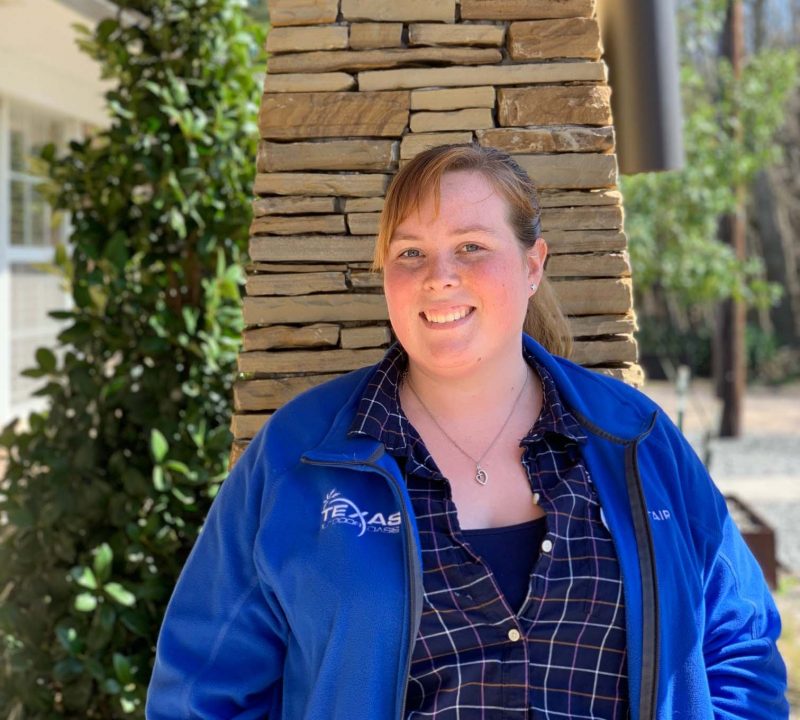 Courtney
Design Consultant
Courtney graduated from Texas A&M with a degree in Agriculture but has always had a passion for plants and design. While in school she decided to further her knowledge in these areas and took classes in horticulture and floral design. Courtney started as a CAD designer here at Texas Outdoor Oasis but has since moved up to be one of our top designers.
She loves spending her spare time with family, being crafty, and helping out on her family's ranch.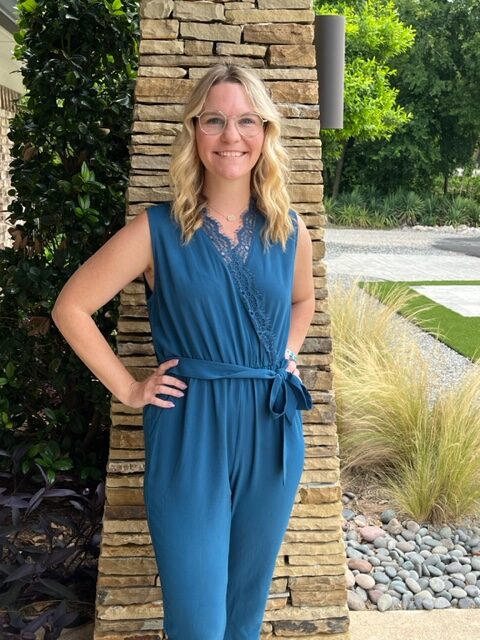 Jennifer
Design Consultant
Jennifer, a Rockwall native, is a talented designer with a knack for creativity and the ability to see things others usually miss when it comes to design. She has a passion for creating beautiful outdoor spaces. With over five years of experience in backyard and swimming pool design, she incorporates various elements to transform ordinary spaces into stunning retreats. Jennifer's primary objective is to ensure that everyone has a cherished space to bring their families together.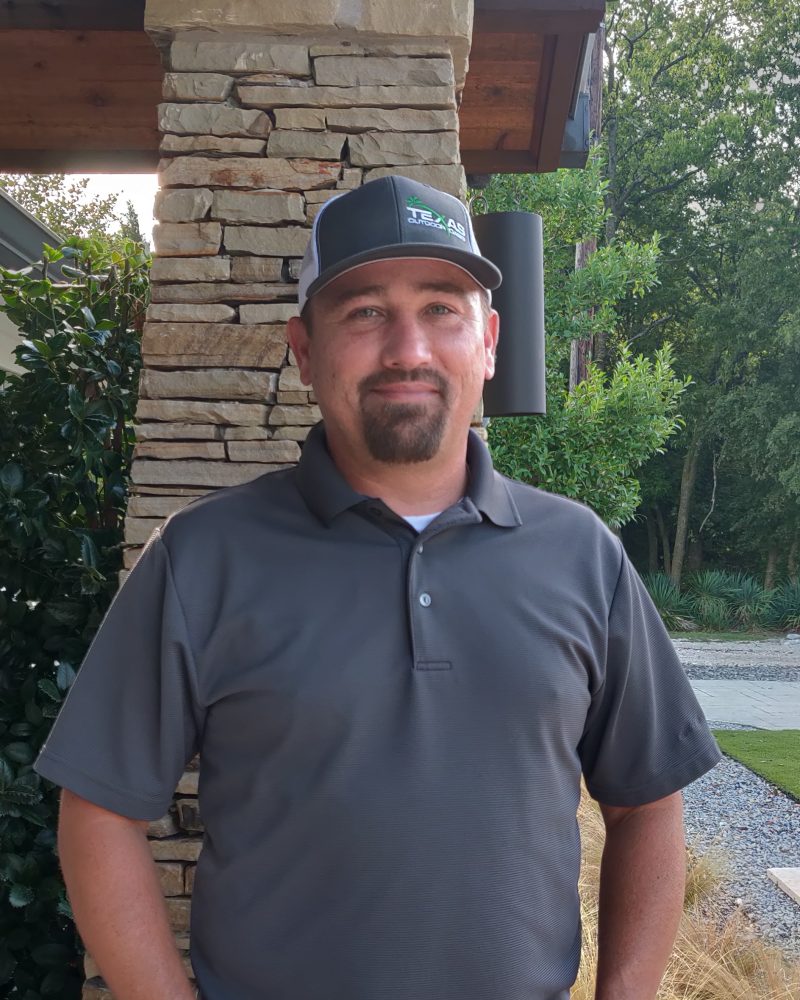 Josh
Design Consultant
Josh joins the Texas Outdoor Oasis team as a design consultant. He has over 20 years of experience that includes electrical work, as well as excellent customer service and sales in sporting goods. Being a family man himself, he understands the importance of having the perfect backyard oasis so you can relax and make new memories with your family and friends. In Josh's free time you will find him spending it with his family, fishing, camping or anything outdoors.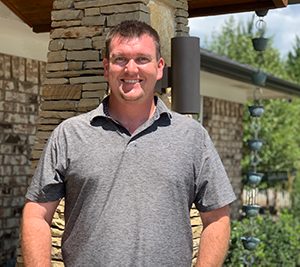 Kurt
Design Consultant
Kurt began working in the pool industry as a Journeyman electrician, wiring pools and outdoor living areas for pool builders in the Dallas area. After several years in the field, he made the transition to become a design consultant in 2015. With his pool construction background, and a creative eye, he has a unique perspective for what works best to fit each homeowner's yard.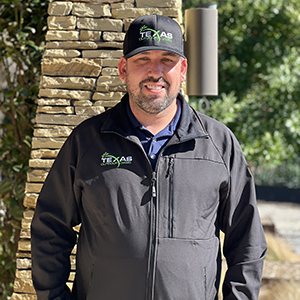 Michael
Design Consultant
Michael brings 20 years of experience in the swimming pool industry including equipment repair and pool water chemistry. He began designing watershapes in 2016 and has designed and constructed over 200 swimming pools in the Dallas area.
He enjoys spending his free time with his wife of 15 years and their 3 sons who play football, baseball and basketball.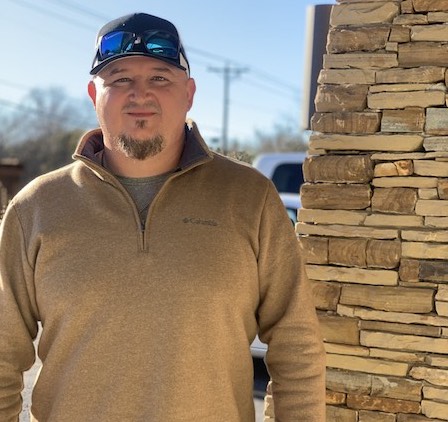 Charles
Project Manager
Charles has been in the construction industry for 22 years. He has experience in both residential and commercial building. His extensive knowledge in numerous trades and willingness to face a challenge head on make him a great asset to our company. He has worked as a project manager for 11 years and takes pride in exceeding customers' expectations when completing ventures.
Charles enjoys fishing, baseball, family gatherings and being a rodeo dad.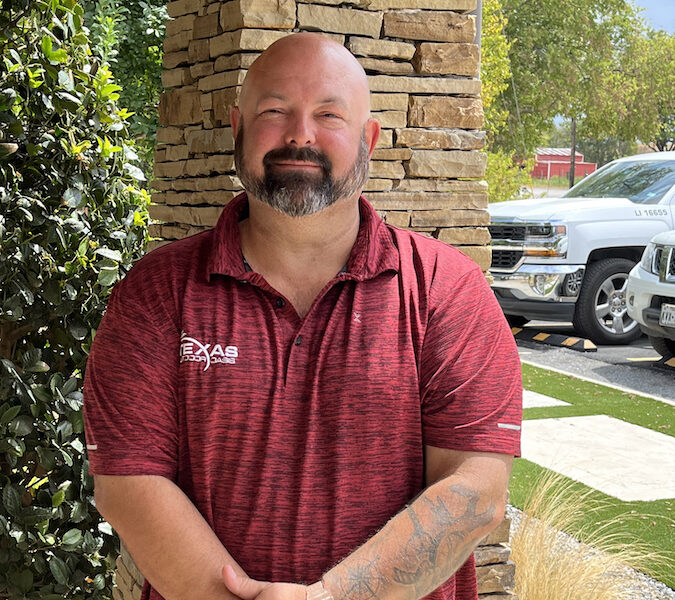 Shawn
Project Manager
Shawn has been building pools for 12 years. During that time, he has accumulated a vast knowledge of proper installation practices and is able to see most problems before they arise. Shawn has a passion for customer service, ensuring homeowners are involved every step of the way. In his free time, he enjoys sports, hunting and spending time with his family.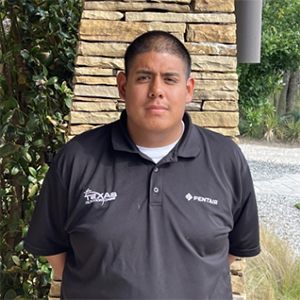 Adrian
Junior Project Manager/Pool Technician
Adrian got his start in the pool industry in 2017. Adrian serves as our pool technician and is responsible for pool start-ups and assisting our project managers with the pool construction process. Adrian has a vast knowledge in pool maintenance and water chemistry and ensures our customers are left with a balanced pool before he turns it over to them. In his free time Adrian likes​​​​​​ to go golfing and spend time with his Family.