Turn Your Backyard into a Tropical Paradise
It is summer:   time to get out the swimsuits and head for the pool.  More and more families are opting for backyard "staycations" in lieu of costly vacations leaving them frazzled.  A backyard swimming pool is no longer a luxury; it is almost a necessity in dealing with the Texas summers!  Plan ahead to save money by creating your very own personal tropical paradise.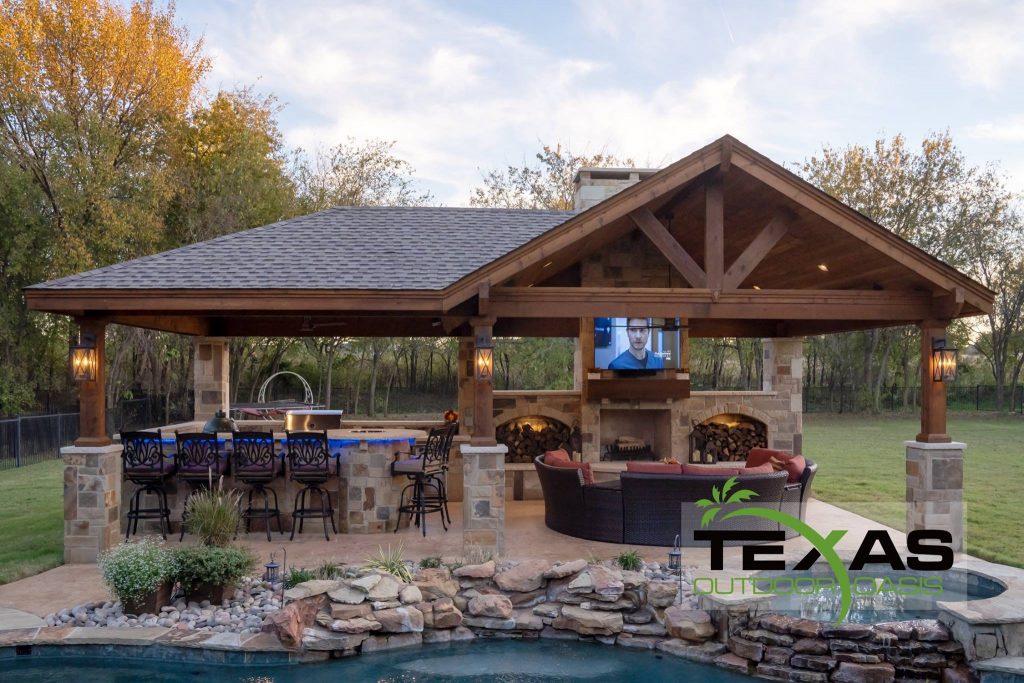 Texans know that gardening in Texas requires a skill set all of its own. Texas Outdoor Oasis analyzes the climate of your area and chooses trees, shrubs, and flowers that will thrive in the rough Texas sun.  With over twenty years' experience and a landscape artist with a degree in Agriculture from Texas A & M University, customers of Texas Outdoor Oasis are assured of receiving only the best guidance and landscaping advice.
Maybe your current outdoor space simply needs an update?  Personalize your outdoor landscape to suit your needs, desires, and location.  Not all plants thrive in all areas of Texas.  As Texas is divided into five agricultural regions, Texas Outdoor Oasis does the very best to merge your dream landscape with hardy plants that can thrive in consecutive days of 100 degree temperatures.
Worried about financing? Let us help you take that worry off your plate.  After approval, the possibilities are endless!  Whether you want an entire backyard overhaul or an update to your existing space, we are there to help you create your tropical paradise that you can enjoy year after year, again and again.
Contact one of our landscape specialists to map out a plan for your outdoor paradise today!  You want only the best for you and your family; we make it our goal to create a backyard oasis that will make you want to stay home and enjoy the Texas summer with friends and family, year after year.