Increase the Value of Your Home with a Custom Patio Cover
If you and your family spend a good deal of time outdoors, you should consider getting a custom cover for your patio. A custom patio cover will add significant value to your home in multiple ways.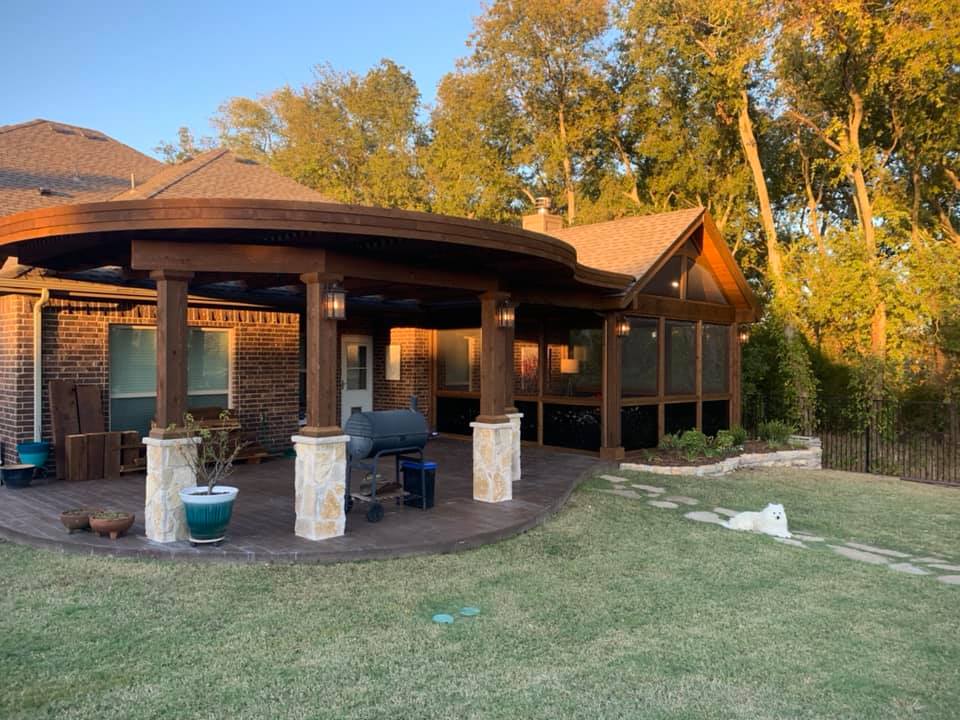 Advantages of Patio Covers
Many types of benefits come with choosing a patio cover. A custom cover will add overall value to your property, which is something every homeowner can appreciate. It will give you a significant return on your investment should you ever decide to sell your home, making it a worthwhile addition. With a custom patio cover, you and your family will also get more enjoyment value out of your outdoor space. Such a cover will provide a comfortable entertainment area that everyone will love. The protection from the weather that it will provide is an added advantage. Because of these features, you will spend more time outdoors with family and friends, enjoying the fresh air.
Nothing surpasses the beauty of a stylish structure made from redwood, cedar, or maple wood, which are popular choices with homeowners for a patio cover. A design built specifically to cover your patio in the most attractive way possible will result in a much better appearance than a standard, inexpensive-looking patio cover. You can have a custom cover built to match the roofline of your home. This design choice will give it a seamless appearance as if the cover was always a part of your house. You can also enhance a custom patio cover's support posts with gorgeous stonework to elevate its appearance even further.
For more information about custom patio covers, please contact us today. We'll be happy to discuss the options available and help you decide on the best patio cover for your home.