Beat the Heat (and the Cold) with a Patio Cover
Patios are hardy, permanent additions. But long-term exposure to the elements and sunlight can start to damage the furniture and accessories you put on top of it. If you're getting a new patio built, or you plan on getting more utility out of your patio in 2018, here are three reasons to add a patio cover: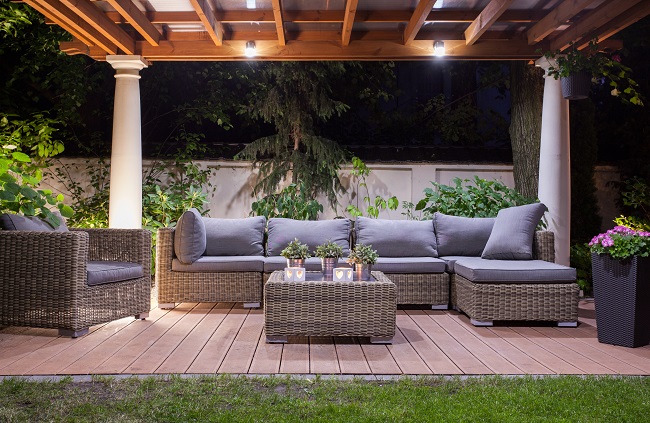 Patio covers protect your furniture and grill.
Water damage and rust can start to eat away at your furniture. Even wood and wicker is susceptible to mildew and rot. If you don't want to zip away your patio furniture every time you're done relaxing on your deck, then a patio cover can mitigate a lot of the damage. It can also stop UV radiation from weakening the materials. Everything from plastic to fabric becomes brittle with too much exposure to sunlight, and a patio cover can keep that radiation away. It will also keep the colors bright and fresh.
You can enjoy your patio during a wider range of temperatures.
A good patio cover means you can relax on your patio, rain or shine. But it also gives you a higher degree of flexibility when it comes to temperature. The shade drops down the heat even on the hottest summer day so you can still enjoy the breeze. But it also traps hot air during the winter. If you want to go out in your backyard with a hot cup of coffee, you still can. Patio covers keep heat localized, even if the cover doesn't have sides so your body heat (and maybe a space heater on particularly chilly days) can keep the cold at bay.
Patio covers can do more than just protect your patio and make it more comfortable. They add curb appeal to your house, help you control even the interior temperature, and give you more space when guests arrive. Go to Texas Outdoor Oasis for even more benefits and to get started.