Questions to Ask Before Building a Swimming Pool
Summer is just around the corner, but it is not too late to get a custom swimming pool into your backyard to enjoy summer barbecues, 4th of July picnics, and the long hot weeks of August. If you are thinking about getting a custom swimming pool and turning your backyard into a summer living space, consider these questions to help plan your custom swimming pool this summer.
Can We Afford a Custom Swimming Pool?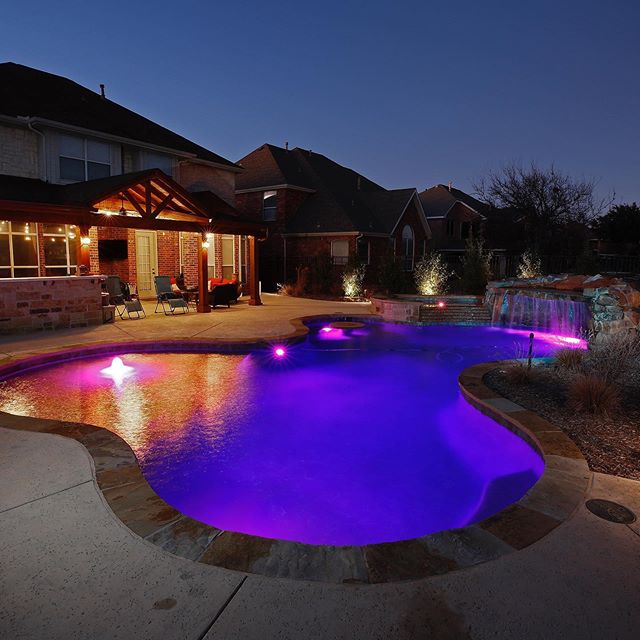 This is a very good question to ask when considering exterior renovations like a custom swimming pool. Besides the pool itself, there are many other items to consider. Will you want an outdoor kitchen to create the perfect venue for neighborhood pool parties? How about a firepit and an outdoor living room for the evenings after a day in the pool? These items all impact your overall budget and the answer to the question of affordability. Here are a few items to think about when establishing your budget for a custom pool:
Pool Size
Amenities and Custom Add-Ons
Fencing Requirements
Location
Permits
Ongoing Pool Maintenance
Who will use the pool?
After you have looked at your budget for the whole pool project, you need to consider your family's usage of the pool. School-age children may use the pool through the summer as a way to get their energy out. Health conscious adults may also use it for exercise and some people just love to throw a good party. The planning and pool design will be different for how it is used. Either way, it's best to work with a pool company that has a variety of experience in meeting your backyard needs.
Who will build the swimming pool?
The best way to locate pool builders who are committed to quality construction is to ask for referrals from friends and family. Also be sure to check their reviews on the Better Business Bureau and Google. Once you have narrowed down your list of pool builders, it's good to check their portfolio and see what types of pools they build.
For more information on custom pool design, please contact us today.