5 Benefits of Building an Outdoor Kitchen in Your Backyard
Barbecue culture is big in Texas and if you're like most homeowners, you spend hours at your grill creating delicious meals for your family and friends to enjoy. But even the most die-hard grill-masters know that creating a full meal means splitting time between your grill and your indoor kitchen, forcing you to miss out on the fun. If you're looking to make your backyard truly functional and ready to be your primary entertaining space, nothing makes more of a difference than an outdoor kitchen. Here are a few benefits of adding an outdoor kitchen to your home: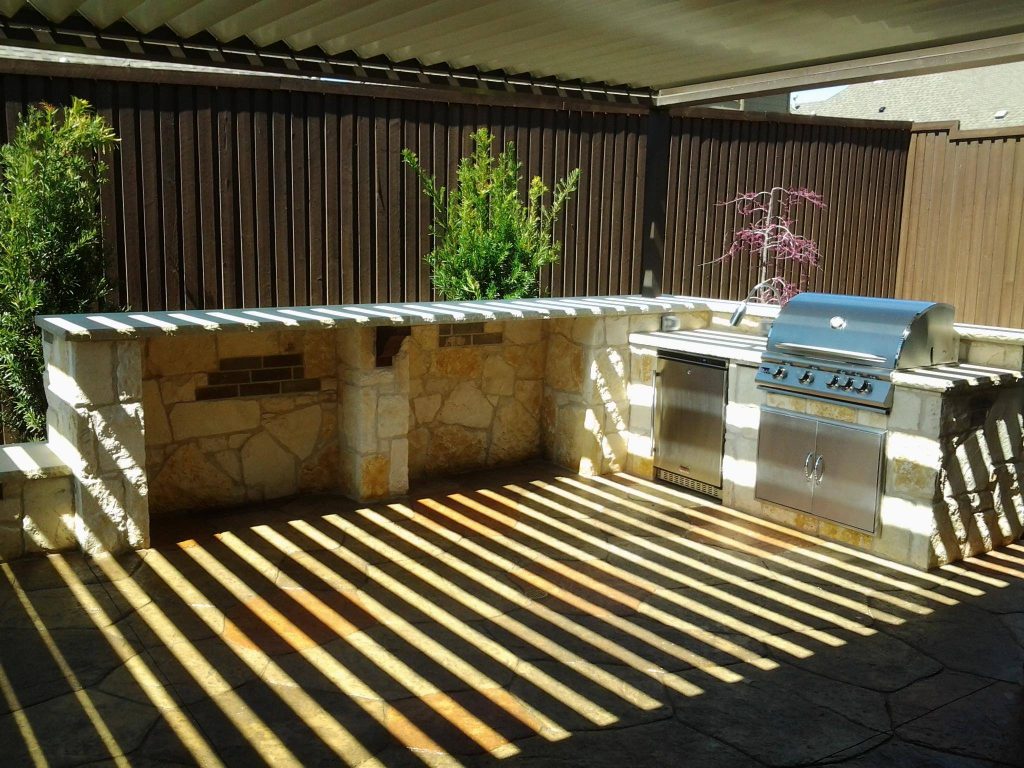 Convenient: When you build an outdoor kitchen in your yard, you'll have everything you need to create the perfect meal right next to your grill. Gone will be the days of running to the kitchen to check on your side dishes or wash your hands after handling raw meat.
Versatile: Outdoor kitchens are designed with your unique backyard space in mind. You'll be able to customize the layout, specify which appliances you want, and incorporate all the elements you need to cook grill-side in comfort.
Increases Useable Space: An outdoor kitchen often doubles as an outdoor dining area, living room, and entertainment space. This means you'll increase the amount of useable space in your home, letting you host large parties without your guests feeling cramped.
Easy Clean-up: If you have kids, you know the struggle of getting barbecue sauce, juice, and other sticky stains out of carpet and upholstery. With an outdoor kitchen, that worry is eliminated. Prepare your meals outside and enjoy them on the patio without fear of mess. If a spill happens, your kids will be able to wash up outside while you spray away the spill with your garden hose.
Increases Resale Appeal: When professionally designed and installed, outdoor kitchens make your home more appealing to potential buyers, helping you sell faster at a better price. The more your home stands out from the others on the market, the more likely it is to catch a buyer's eye.
At Texas Outdoor Oasis, we know that grilling is a way of life. Why settle for a stand-alone grill when you can have a custom outdoor kitchen that lets you get the most out of your backyard. Contact us today to start bringing your barbecue dreams to life.