3 Incredible Ways To Customize Your Pool
When you hire a professional to help you design and create your dream pool, this gives you the opportunity to create all the customizations that you would like. This is perfect for making your pool an outdoor oasis that you and your family can enjoy. Here are three incredible ways to customize your pool.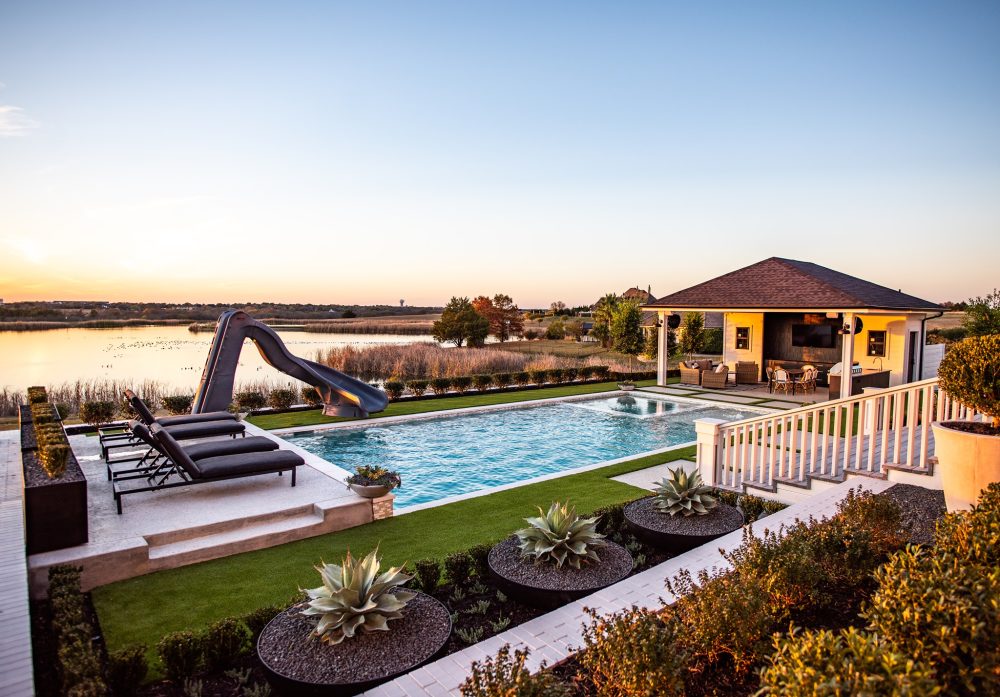 Incorporate A Spa
If you are looking for a great way to make your pool even more enjoyable, then you should consider having a spa installed alongside your pool. This spa can be placed near your pool, so that it can be used in conjunction with your pool. Spas are perfect for use year round, and they are great both for leisure and medical reasons. This spa can also have the same gorgeous stone work and frame as your pool, so both structures flow well together.
Install A Swim-Up Bar
Another great feature to add to your pool is a swim-up bar. This type of bar is perfect for a pool because it allows you to enjoy drinks and snacks without ever having to leave your pool. This bar will include a stone bar, chairs that are actually installed as part of the pool design and a cover that goes over the top of the bar. This makes your pool more luxurious and fun!
Go With A Water Slide
Finally, a water slide is a terrific option for customizing your pool. Water slides come in many shapes and sizes, making it possible for you to pick out the perfect waterslide for your pool. This can make your pool even more fun and give you another activity to participate in while swimming.
To learn more great ways that you can customize your pool, or to hire a professional to begin creating your dream pool today, visit us at Texas Outdoor Oasis.