4 Reasons it's the Best Time for a Pool Install
While the temperatures here in the Lone Star State may still be scorching; the season of pumpkin spice, trick-or-treating, hayrides, and apple picking is upon us! Before the weather starts cooling down and you forget about the dog days of summer, let us help you plan and install your new custom pool. We offer expert assistance in the design and installation of your new pool and patio. Its the best time for a pool install!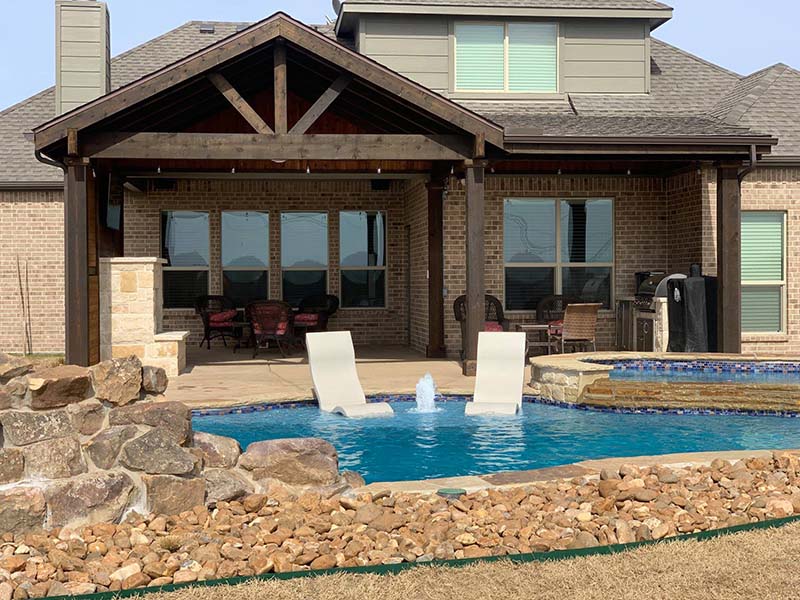 Just in Time for Spring
Getting your pool built in fall will ensure installation by the time the weather starts heating up again. Why worry about getting the most out of your pool next year when you can have it ready with plenty of time? Texas Outdoor Oasis will work with you to get every detail to your liking and will have you floating as soon as the temperatures rise.
Landscaping
Fall is a great time for planting and seeding, especially grasses. We can help you create a landscaping design around your custom pool and once your pool is in, we can even take care of all the planting! If you prefer to do the landscaping yourself, what better time than fall, when the weather is just right? This will give the new plants time to get established and growing before the warm weather returns.
Let Texas Outdoor Oasis help you create the beautiful backyard oasis you've been dreaming of. Call us today! It really is the best time for a pool install!