Enchanting Outdoor Living Space for Year-Round Use
When imagining an outdoor living space, consider the amenities, appliances and outdoor fireplace that will make guests comfortable every season of the year. With strategic planning, there is no need to put parties and gatherings on hiatus whether it's an unseasonably cold or hot day. In fact, more homeowners are re-imagining their front, back and side yards as expanded space for entertaining and enchanting areas for grabbing quiet alone time.  Rather than feeling claustrophobic inside, spend more time outdoors feeling in touch with nature and inspired by the fireplace.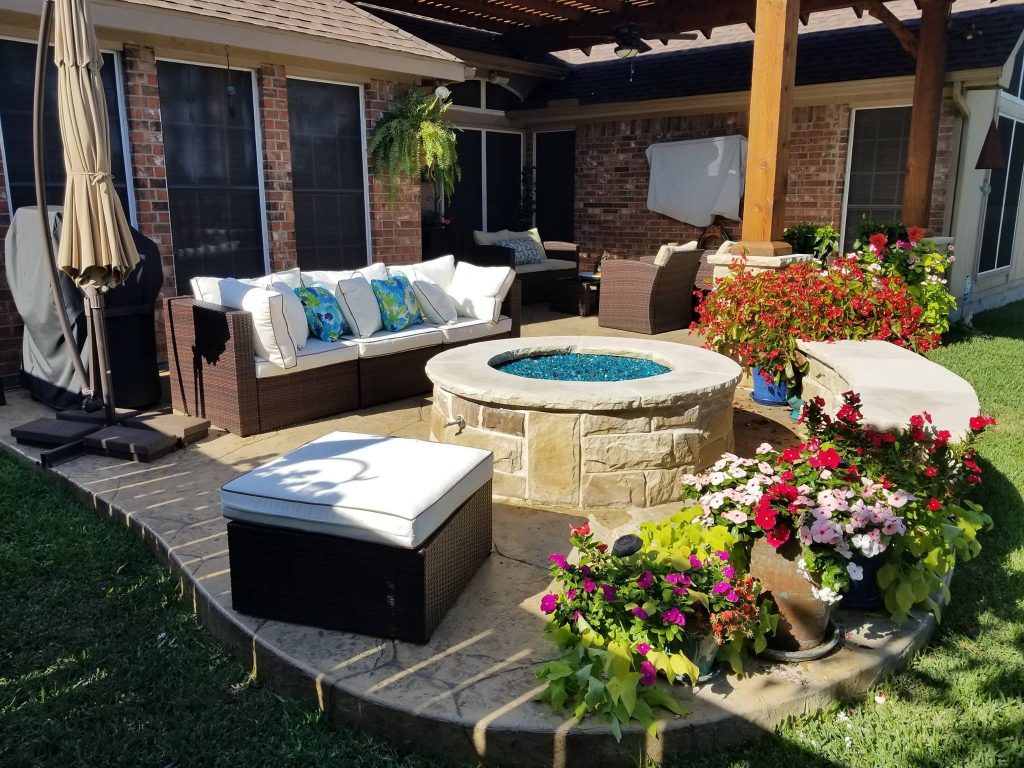 Using retractable shade fixtures
Flexibility is important, which is why retractable shades are popular in the outdoor living industry. While heat lamps and fire pits keep you warm, they don't provide protective covering from rain or control lighting. Light and temperature control keeps family and guests comfortable. Ceiling fans keep the air flowing on covered patios as well as under bewitching pergolas with beautiful flowering vines.
Adding a secret garden
In keeping with the self-sustaining interest, incorporate composting, green houses and organic gardens including container gardens in an outdoor living plan. Many native plants grow year-round. Favorite edible plants for container gardens on a patio include lettuce, parsley, tomatoes, onions, beans, eggplant and squash. Tuck a delightful garden near a gazebo surrounded by wildflowers and shade plants. A birdbath draws different birds throughout the year.
Putting the front yard to use
When people think of outdoor oasis, they often focus on the backyard. However, the front yard is also a great place to entertain and socialize with neighbors. To define the space, consider adding water features, decorative concrete and outdoor lighting. Safe front pathways and lighting guide guests to the front patio, deck or outdoor living space.
No matter where you add outdoor living space, the positive side effect is lovely views from inside the home and the ability to watch the changing seasons. To get a feel ahead of time, gaze out from a kitchen window, front window or backyard patio door to imagine the desired vignettes of an outdoor kitchen, pergola, garden or pool.
At Texas Outdoor Oasis, we specialize in patio covers, custom pools, outdoor kitchens, landscaping and pergolas. Our team includes masonry specialists, experienced landscape professionals and a seasoned design staff dedicated to our clients in the Dallas/Fort Worth area. For more information about improving your outdoor living space, contact us today.