3 Great Fire Feature Ideas For Your Backyard
Adding a fire feature to your backyard is a great way to enhance the space and make it so much more enjoyable. There are so many awesome fire features that you can consider adding to your space, and three of these fire features will be discussed in more detail here.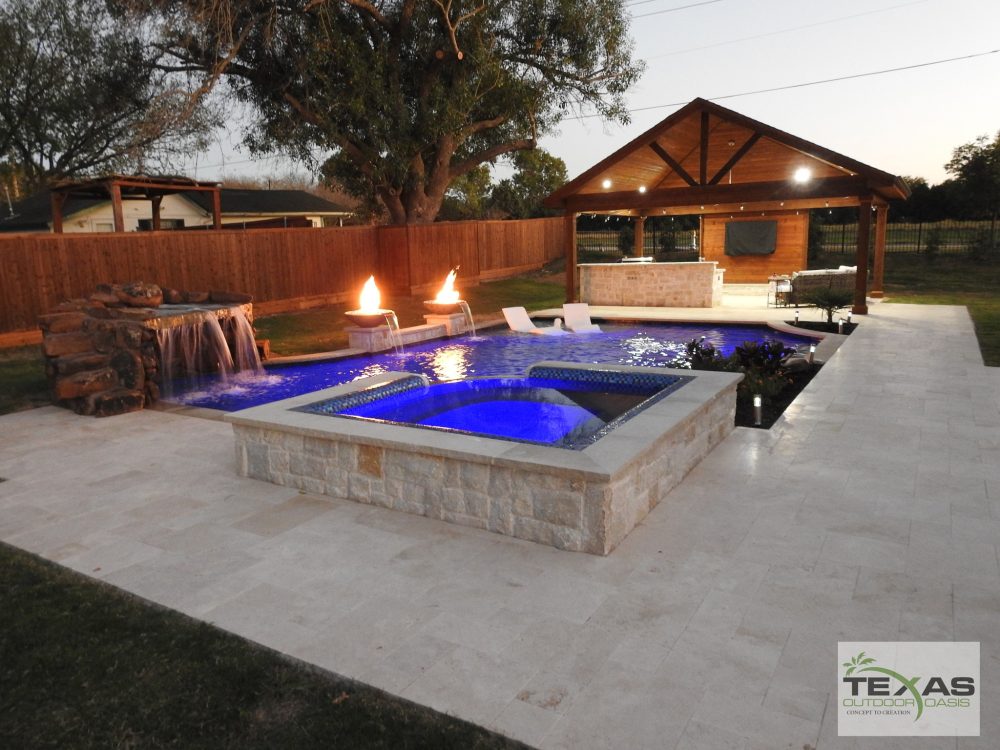 Fireplace
One amazing fire feature for your backyard is an outdoor fireplace. This can be installed on your deck or patio and is a great focal point feature for the area. You can have gorgeous stone work placed all around the fireplace, making it even more aesthetically appealing. The fireplace itself is perfect for warming the space, cooking, creating a calming environment, and so much more.
Fire Pit
If you love the idea of having a fire outdoors, but you don't have the budget or the space for a fireplace, then a fire pit is a great option. You can have a fire pit built into the ground, or you can have it placed above ground. To complete the fire pit, you can have stones or bricks installed around it. This keeps the fire contained in the pit and also looks great. This pit is super fun to sit around and is great for cooking marshmallows, hot dogs, and more!
Pool Fire Features
Having small fire features around, or even in the middle of your pool, can be a really cool design feature. These fires help to add light to the area surrounding your pool, and can be used to provide warmth when it is colder outside, but you'd still like to swim. You can go with fire bowls, fire burners, torches, and more.
To learn about more great fire feature ideas for your backyard, or to hire a professional to get these awesome fire features installed today, visit us at Texas Outdoor Oasis.