Understanding Saltwater vs. Chlorine Pools: The Basics
When it comes to choosing between saltwater and chlorine pools, homeowners may find themselves torn between the two options. Both types of pools have unique features and benefits. Here, we'll delve into the key differences, so you can make an informed decision that suits your preferences and lifestyle. This guide is brought to you by Texas Outdoor Oasis, your trusted experts in pool installation and maintenance.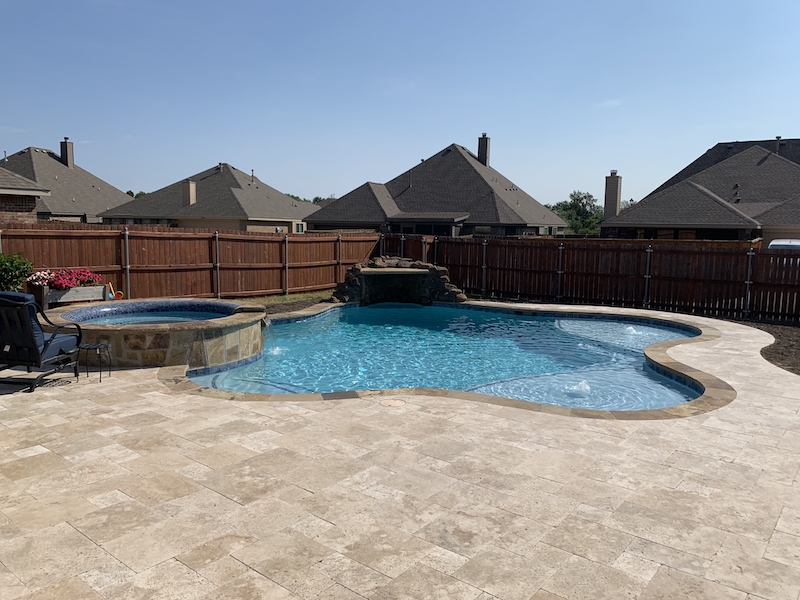 Chlorine Pools: An Overview
Chlorine pools are the traditional choice for many homeowners. Here's what you need to know:
Pros:
Effective at killing bacteria and algae
Less upfront cost
Cons:
Requires regular monitoring and maintenance
Can cause skin and eye irritation
Saltwater Pools: An Overview
Saltwater pools use a salt chlorine generator to convert salt into chlorine, offering a softer swimming experience.
Pros:
Gentle on skin and eyes
Requires less daily maintenance
Saltwater has a pleasant feel
Cons:
Higher initial cost for the salt chlorine generator
Salt can cause corrosion on certain materials
Health Considerations
Chlorine Pools:
May cause skin dryness or irritation
Potential for strong chlorine smell
Saltwater Pools:
Tends to be gentler on the skin and eyes
Maintenance and Costs
Chlorine Pools:
Regular monitoring and adjustment of chemicals
More hands-on maintenance
Saltwater Pools:
Less daily maintenance, but still requires periodic attention
Higher upfront cost but potentially lower ongoing expenses
Environmental Impact
Consider the environmental effects of both types of pools, including water and energy usage.
Making the Right Choice for Your Home
Choosing between these 2 types of pools depends on various factors, including your budget, maintenance preferences, sensitivity to chemicals, and environmental considerations. At Texas Outdoor Oasis, we offer personalized consultations to help you decide which type of pool fits your unique needs.
Contact us today to learn more about our pool services and how we can help you enjoy the outdoor oasis of your dreams.