Residential Landscape Design Trends
When designing an outdoor space, landscapers have so many variables to consider. The size of the space, what the space will be used for, what plants would do well within the home's climate, the homeowner's personal aesthetic and of course, what current trends are dominant within the industry.    Here we compiled a list of 6 of the best landscape design trends. Whether you are wanting to boast a more environmentally-friendly lifestyle, entertain more, or create a zen-like garden-space for meditating, there's something for everybody. Let's check it out.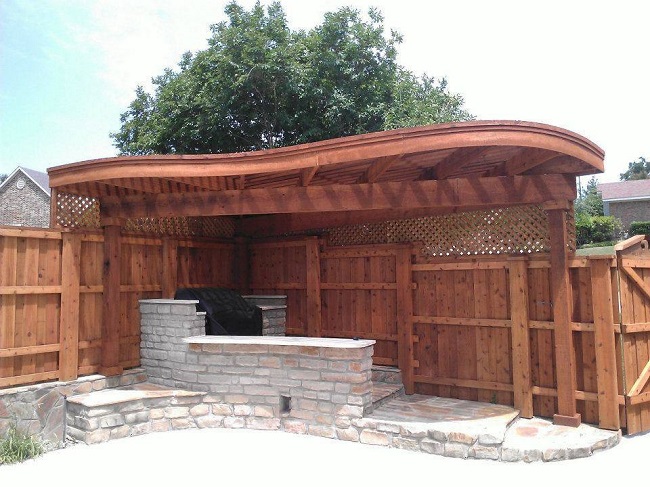 1. Indoor-Outdoor Living
As cultural attitudes shift, more people are desiring to live a healthier lifestyle and grow closer to nature. Indoor-outdoor living is not a new trend but it has steadily been gaining steam over the past five years. Now residential landscapes are being converted into accommodating, multi-functional spaces. Outdoor kitchens and dining areas are flanked by recreational sitting areas designed for gatherings around an outdoor fireplace or fire pit. People are installing outdoor speakers, televisions, bars, and showers to create the ultimate space for hosting barbecues, pool parties, garden parties and well, pretty much any kind of party really.
2. Sustainability
Sustainability has evolved into a way of life and boasts many distinct advantages that can help homeowners save money long term while living a healthier and more environmentally-friendly lifestyle. Efficiency is at the heart of sustainability and is reflected in the use of native plants and low-maintenance plants/landscape-design. Use of rain collectors and drip/water-efficient irrigation ensures the homeowners are not wasting money or water.
3. From Garden to Table
Vegetable and herb gardens have not been this popular in years and perhaps that is because these gardens are full of advantages. Not only do they provide striking displays of visually attractive plants and foliage, but they also help nurture your family which can lower food costs at the grocery store. There are few hobbies more rewarding then gardening because you experience and work with nature to help produce something that sustains you and your family. It's a beautiful thing.
4. Incorporating Water Features
Homeowners are requesting water features like fountains in increasing numbers. And why not? Fountains are fun, they create a multi-sensory experience that can be quite relaxing. The sound of the water's movement creates a tranquil and luxurious feel. Some ambitious homeowners are adding lighting features to their fountains so they can be enjoyed after nightfall. Color-changing lights can be programmed with a timer or phone AP to add a fun display to an outdoor party.
5. Embracing Creativity with Fun Use of Plants
When most of us think about landscapes and landscape design, the prominent color we imagine is green, the green grass, green shrubs, and plants. More homeowners are wanting to create an outdoor space that is as unique to their home as it is to their personality. While embracing fun, quirky shaped shrubs and hedges are becoming interesting accent points. Color is also becoming a prominent effect. Landscape designers will incorporate the homeowner's favorite choice plants and colors to create a multi-dimensional space for entertaining and relaxation. After all, outdoor spaces are supposed to be fun, right?
6. Going Green with Technology 
Technology helps every aspect of our lives; why not help our outdoor spaces as well? Designers are using drones and 3-D mapping to better design landscapes. Homeowners are employing timers and Apps to help maintain their outdoor spaces. Landscapers are using improved lawn tools that are designed to be more efficient, quieter and easier to use/store. Outdoor speakers and screens are also becoming commonplace as outdoor-entertaining increases in popularity. Outdoor charging-stations is also a feature that is very much in demand because after all, how can you enjoy the outdoor-space without your cell phone?
Well there you have it, our list of landscape design trends, guaranteed to impact outdoor spaces. For more information about landscape trends, contact us at Texas Outdoor Oasis.