Include a Gorgeous, Outdoor Fireplace on Your Patio
If you love to spend time outdoors, but it becomes uncomfortable when the weather turns cooler, then you should consider having an outdoor fireplace built on your patio. An outdoor fireplace will add beauty to your property regardless of the time of year, and it comes with several advantages that you and your family will love.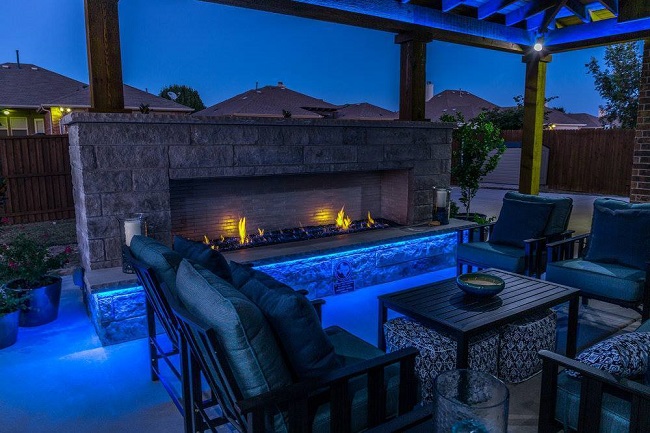 An Outdoor Fireplace Creates a Cozy Atmosphere
Nothing creates a cozier feeling than a fireplace. The glow of the flames will become mesmerizing as you watch the fire jump and change shape. The crackling sounds and warmth will soothe you, allowing you to relax completely. Even the irresistible smell of the fire can bring back pleasant memories of bygone days or can help to create new memories with your family and friends.
A Fireplace Becomes a Focal Point
Every space needs a focal point that will grab people's attention. A gorgeous fireplace on your patio will immediately serve as the focal point of your outdoor space. This spot will now become the place where everyone will want to gather. With a nice sitting area designed in front of the fire, you can create a comfortable and inviting gathering place for people to spend time.
A Fireplace Adds Value
Whenever you renovate a portion of your property, whether inside or outside, you always want to add function and appeal. When you do this, you also add value to your home. An outdoor fireplace is a fabulous choice and will always increase the worth of your residence. If you decide to sell your house in the future, you'll get an excellent return on your investment, making such a fireplace a decision that you won't regret.
For more information about getting a gorgeous, outdoor fireplace for your patio, please contact us today. We can use various types of natural or pre-cast stone to accent the beauty of your home.