Transform Your Outdoor Space with Decorative Concrete
Are you looking to add some flair to your outdoor space? Decorative concrete is a great option to consider. Not only is it durable and long-lasting, but it can also be customized to suit your style and design preferences.
At Texas Outdoor Oasis, we specialize in creating beautiful, functional outdoor spaces using decorative concrete. Here are some ways you can use decorative concrete to transform your outdoor space: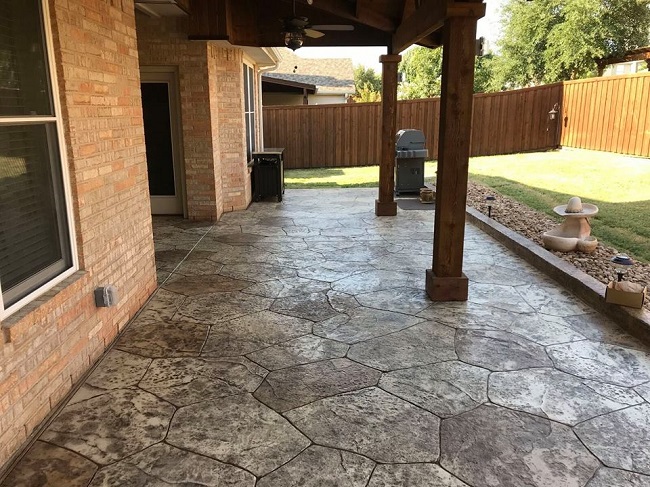 Patios and Walkways
Decorative concrete is a great choice for patios and walkways because it is strong and able to withstand heavy foot traffic. It can also be textured and colored to create a unique, personalized look. Consider adding a stamped concrete patio or walkway to your outdoor space for a beautiful, durable surface.
Pool Decks
A pool deck made of decorative concrete is both functional and attractive. It is slip-resistant and able to withstand the moisture and chlorine of a pool environment. Plus, you can customize the color and pattern of your pool deck to match the style of your home.
Driveways
A driveway is an important part of your home's exterior, and decorative concrete can add both value and curb appeal. It is a low-maintenance option that can withstand the weight of vehicles and the elements. Consider adding a colored or stamped concrete driveway to make a statement.
Fire Pits and Outdoor Kitchens
Decorative concrete can also be used to create functional features in your outdoor space, such as fire pits and outdoor kitchens. These features add both functionality and a sense of luxury to your outdoor space.
Benefits of Decorative Concrete
In addition to its aesthetic appeal, decorative concrete has several other benefits. It is:
Durable and long-lasting
Low-maintenance
Able to withstand extreme temperatures and weather conditions
Resistant to stains and spills
Easy to clean and maintain
Trust the Experts at Texas Outdoor Oasis
If you're ready to transform your outdoor space with decorative concrete, trust the experts at Texas Outdoor Oasis. We have the skills and experience to bring your vision to life. Contact us today to learn more and schedule a consultation.