3 Ways to Stop Outdoor Furniture from Scratching Your Patio
No outdoor living space is complete without a good set of furniture. But all of those chairs and table legs can do a lot of damage to the floor if you don't protect it ahead of time. If you're redesigning the space, there are plenty of options you can choose to protect both the floor itself and to minimize the risk of damage your patio furniture can cause.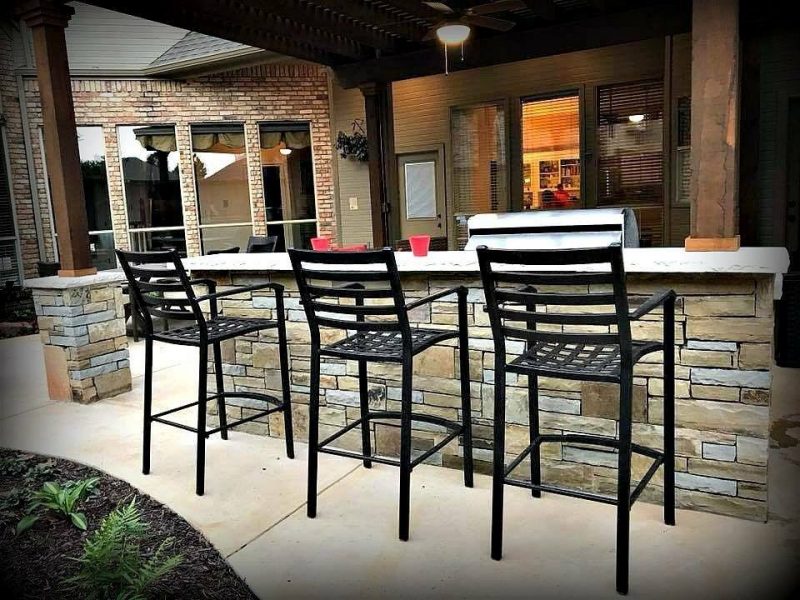 1. Find a more scratch-resistant surface.
Concrete and wood are hard to protect from scratches, but there are plenty of tiles you can choose from that give you a longer-lasting finish. Porcelain tiles are rated for hardness and come in almost every pattern and texture. Natural stone and concrete overlays also stand up better to scratches and impact.
If you love the look of a wooden deck, keep the style with wood-like tiles. You can also build multiple levels into your patio with different flooring materials and keep the softer furniture on the wooden portion.
2. Protect the patio with an outdoor rug.
It's also becoming popular to add outdoor rugs to outdoor living spaces. This lets you keep your patio options open. It also adds a splash of color to your backyard and makes it every to change your space's style across the seasons. You can also break up your outdoor living space into different sections.
3. Find feet for your furniture.
If you want to make sure your furniture can't damage any surface the pieces sit on, find epoxy or rubber feet for the furniture. That makes it a breeze to move furniture around during outdoor parties without worrying about damage.
Don't let the risk of scratches or impact damage hold back your design options. Designers and tradesmen at Texas Outdoor Oasis can help you pick the perfect combination of tiles and protective options so your outdoor living space is built to last. Contact us here to get started.