Why Everyone Needs A Pergola
Do you find your backyard missing that certain something? You can't quite put your finger on it, but there is a blank canvas that needs to be filled with something that will provide both beauty and function. A pergola is the perfect addition to any outdoor space because it provides shade to your patio or garden area, creates a place to hang plants and flowers and makes a bold statement with its strong wooden beams. Large pillars support the pergola so that it forms a space which can serve as a passageway, walkway, or sitting area. Depending on your requirements, you can either have a freestanding pergola or one attached to your house. Below are some reasons why a pergola is a great idea for any outdoor space: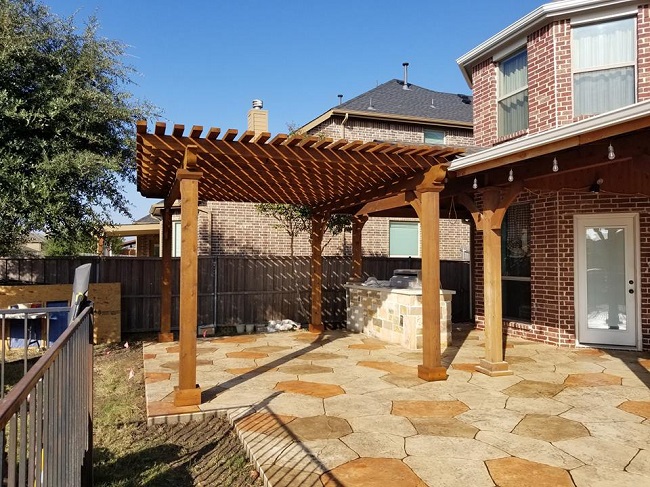 Visual Appeal
There is so much potential for all that you can do to make a pergola the star of your front yard or garden! For example, if you love hanging plants, a freestanding pergola is perfect way to show them off. You can add latticework to the side or use the cross rafters for climbing vines. Pergolas provide hanging and climbing plants the perfect setup for to grow and intertwine, and the result is stunning to behold.
Make the Most of Your Outdoor Space
One of the challenges of decorating an outdoor space is deciding what to do with it. How much ground should you cover? What size should your garden chairs be? What type of structure will look best with your existing property? With a pergola, you have a perfectly contained and shaded space to work around for your own outdoor oasis. Pergolas enable you to make the most of the sun year round by providing ample shade from vines during the summer, and allowing plenty of warming light through when the plants die back in the winter.
Improve the Value of Your Home
In addition to enhancing your outdoor space for your own enjoyment, an outdoor living space is an additional incentive to potential buyers and investors. A home with a well-built pergola provides that incentive. The structure adds value to your property, making it a good investment if you plan to sell at a later date.
For more information on how to get started in bringing a pergola to your own backyard, contact us at Texas Outdoor Oasis.