3 Awesome Pool Landscaping Ideas
If you are looking to make your backyard pool more amazing than it already is, then you should definitely have it professionally landscaped. Landscaping the area around your pool can really help to finish off the space and allows you to make it your own. Here are three awesome pool landscaping ideas.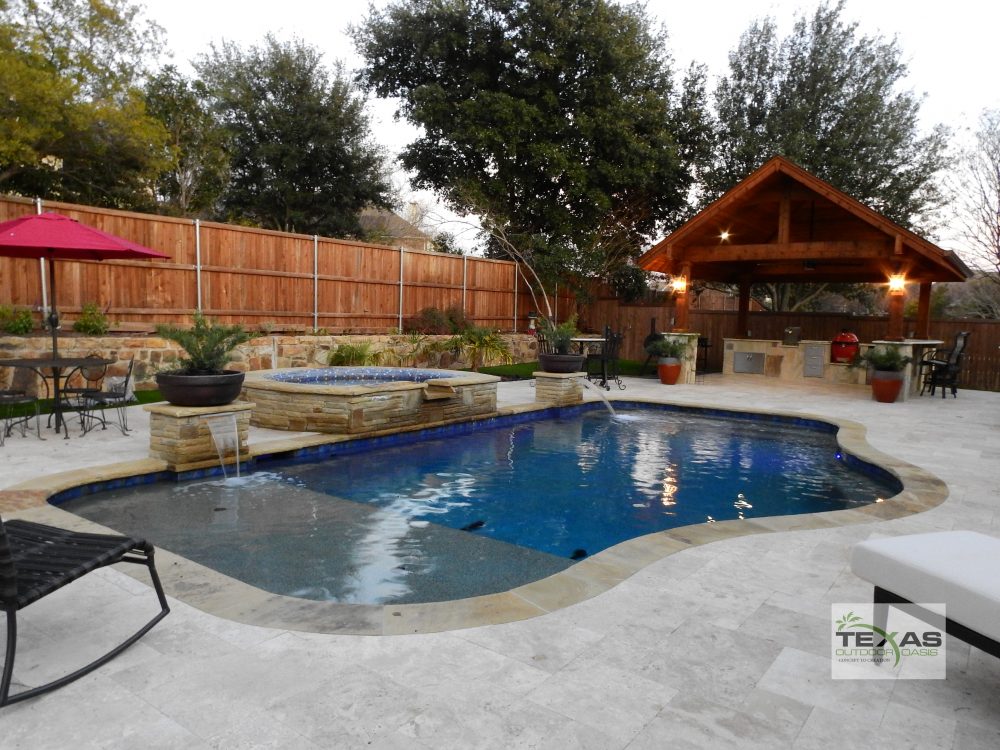 Spaced Pavers and Grass
One excellent idea for your pool landscape is the addition of spaced pavers. You can place your pavers spaced apart so that they have grass growing in between all of them. This adds a gorgeous geometric look to your pool landscaping and also allows you to incorporate both grass and pavers. You can do this on one side of your pool, or surround your entire pool with the pavers and grass design.
Greenery in Plant Beds
An awesome way to make your backyard pool look like an oasis, is to incorporate a lot of greenery around your pool. You can confine the greenery using plant beds that are either raised around the pool, or level with it. Both help to add some color to the area around your pool and help to bring a more natural feel to the area. This greenery can include plants that are native to your area, trees, flowers, bushes, and more.
Stone Work 
Lastly, the idea to incorporate stone work around your entire pool is a great one. All the stones are placed close together, making the entire area around your pool look like a work of art. The stones are highly functional and very durable, making them perfect for outdoor use. They also create an area where you can set up pool chairs, tables, umbrellas, and more.
To learn more awesome pool landscaping ideas, or to hire a professional to help you landscape your pool today, visit us at Texas Outdoor Oasis.