Improve Your Backyard And Prepare For Summer: Firepit Installation
Your backyard should be your oasis, a place you go to entertain family or be by yourself enjoying all it has to offer. Maybe your backyard doesn't have what it needs to truly be a place you can relax and rejuvenate as the summer months inch closer. As warmer weather approaches and thoughts of entertaining outdoors become more of a reality, you may be mourning the limited use of your outdoor space. With a firepit in your backyard,  outdoor gatherings can last all night long as your guests warm themselves around the roaring fire. If you're considering adding a firepit to your backyard, read on for some tips to make your firepit installation as simple and seamless as possible!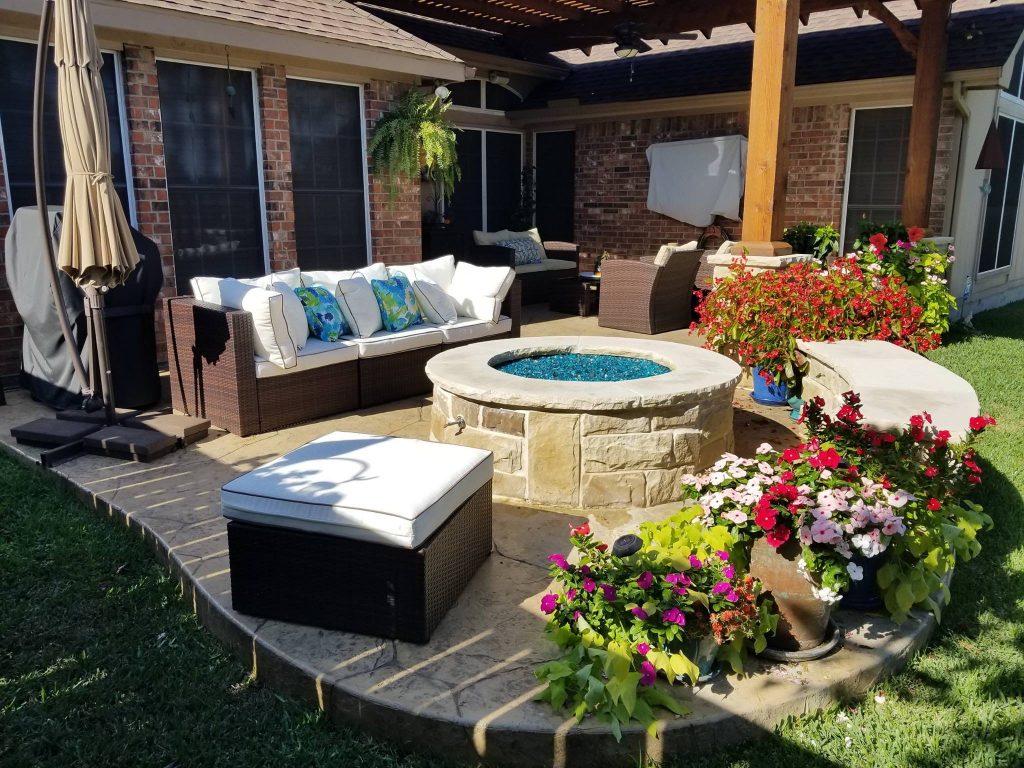 Location
The first step to designing a firepit is choosing the appropriate location in your backyard. Choosing a space that has ample room to gather around while allowing the smoke and heat to disperse evenly is important for both your comfort and your safety.
Fire Pit Style and Size
Choosing the appropriate style and size firepit to suit your backyard will help with the overall appearance of your outdoor space. Choose between double-sided fireplaces to entertain ample guests, circular in-ground pits to double as entertainment and for cooking, sleek stones for a contemporary feel, or rugged cement bricks for a more natural, woodsy-inspired look. Whatever style you're trying to achieve, there are many options to choose from. Picking the right sized firepit is just as important as picking the right style: if your firepit is too small for your sprawling backyard, you risk the warmth getting swept away with the wind. Make the fireplace too big and your backyard could become too toasty to enjoy!
Outdoor Amenities
In addition to adding a firepit, make sure you have the appropriate items to keep yourself and your guests comfortable and entertained. Research fire-safe lounging chairs and/or tables so you can enjoy a meal alfresco with the fire roaring.
Budget
Consider your budget before making any decisions. While creating a firepit typically won't break the bank, it's important to hash out how much you want to spend and where you want to allocate the money. Is the size and heat output the biggest factor? Or does the design matter more than the function? Going over specifics before beginning will ensure you have the funds necessary to make your firepit exactly what you want it to be.
Safety, Codes, and Regulations
When building a firepit, your safety should be of utmost importance. Brushing up on rules and regulations in your area will ensure your fireplace is up to code and safe. If you're unsure how to correctly do this, contact a licensed landscaping company such as Texas Outdoor Oasis for assistance.
If you are interested in exploring outdoor firepit installation options, custom patio, pool, or landscaping needs to make your backyard the oasis you've envisioned for the summer, contact us today! Servicing the North Dallas area, we look forward to serving you.