Choosing The Right Pool Enclosure
For the various types of pool enclosures, it is necessary to provide care and cleaning. Regular maintenance will ensure that the enclosure lasts and requires fewer expensive repairs. Understanding the necessary care should play a big role in your pool enclosure choice. Here is a little insight into what to expect from each option: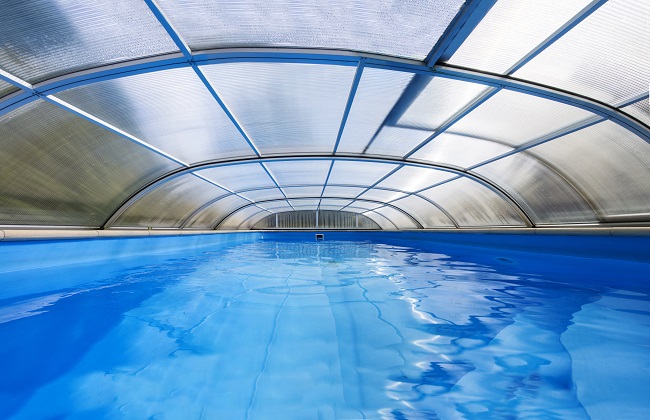 1. Glass
Use warm water and soap to clean
Do not clean when it is hot
Do not use adhesives or tape around the glass
Take care when mowing the lawn near the glass
Never use cleaners with phosphoric acid
Regularly tighten and replace any fasteners, screws and bolts
2. Screen
Clean with a soft brush and mild soap or power wash
Clean on a bi-monthly basis during humid months
Use bleach for mold and mildew problems
Landscape around the screen so that overhanging trees and bushes don't drop branches and leaves
3. Aluminum
Power wash or use a soft sponge to avoid scratching
Be mindful of the chemicals you use so that they don't react
Inspect the aluminum frame annually to identify any potential faults in the structure
Do not allow individuals to climb on the structure
Replace and tighten screws, fasteners and bolts regularly
Related Projects
A pool enclosure is a beautiful addition to any home. It adds a new look to a backyard, but it can also be complemented by other features:
A stone or wood patio area for bonfires, barbecues or seating
A picket, iron or stone fence or wall
Themed decor from your region–or another region
Furniture for additional seating
A playground
A landscaped garden
A covered area for shade from the sun
Making permanent decisions about your property can be difficult. This is exactly when it is helpful to have an experienced professional around to guide you through the process of what will do best on the property market. To get an expert opinion on the optimal pool enclosure and other landscaping projects for your yard, please contact us.