3 Great Benefits Of Adding An Outdoor Kitchen
If you are looking for a way to improve your outdoor living space and your home overall, you should consider installing an outdoor kitchen. This is an awesome space that you will find very useful and enjoyable. Here are three great benefits that come along with adding an outdoor kitchen to your home.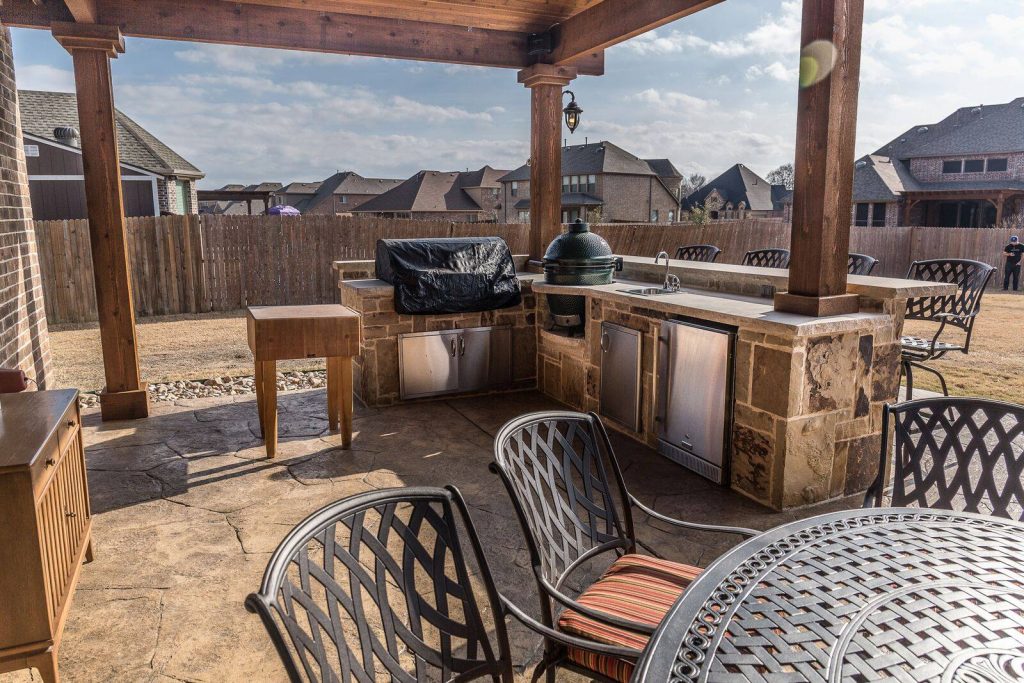 An Outdoor Kitchen Is Perfect For Outdoor Gatherings
If you are someone who enjoys entertaining, then an outdoor kitchen is perfect for you. An outdoor living space gives you full access to all that you need to not only prepare the meal, but also to easily serve it outdoors. This makes entertaining your guests much easier and allows you to be outside and involved even when you are in the kitchen. This can make outdoor gatherings much more fun for you. View our outdoor kitchen gallery.
Increase Your Living Space 
When you have an outdoor kitchen installed outside your home, you are actually increasing your overall living space. This is excellent for giving you and your family more room to enjoy, and it also helps to increase the value of your home. Both of these are very beneficial and make the outdoor kitchen a worthwhile investment.
Lower Your Energy Costs
When you use your outdoor kitchen in the summer, you can actually lower your energy costs. Turning on the oven in your indoor kitchen can cause the temperature in your home to increase a great deal. This means that your air conditioner will kick on in order to cool of your home. This will in turn increase your energy costs because your air conditioner is running for longer periods of time. In contrast, when you instead choose to use your outdoor kitchen, your home won't become warmer at all, so you can lower your energy costs.
To learn about more benefits that come along with an outdoor kitchen, visit us at Texas Outdoor Oasis.