Redesign Your Pool Landscape into a Backyard Paradise
Even though the calendar says Autumn is approaching, Texans have plenty of time to retreat to their pool in the coming weeks. It's also the perfect time to plan to add a little extra luxury to your private backyard paradise.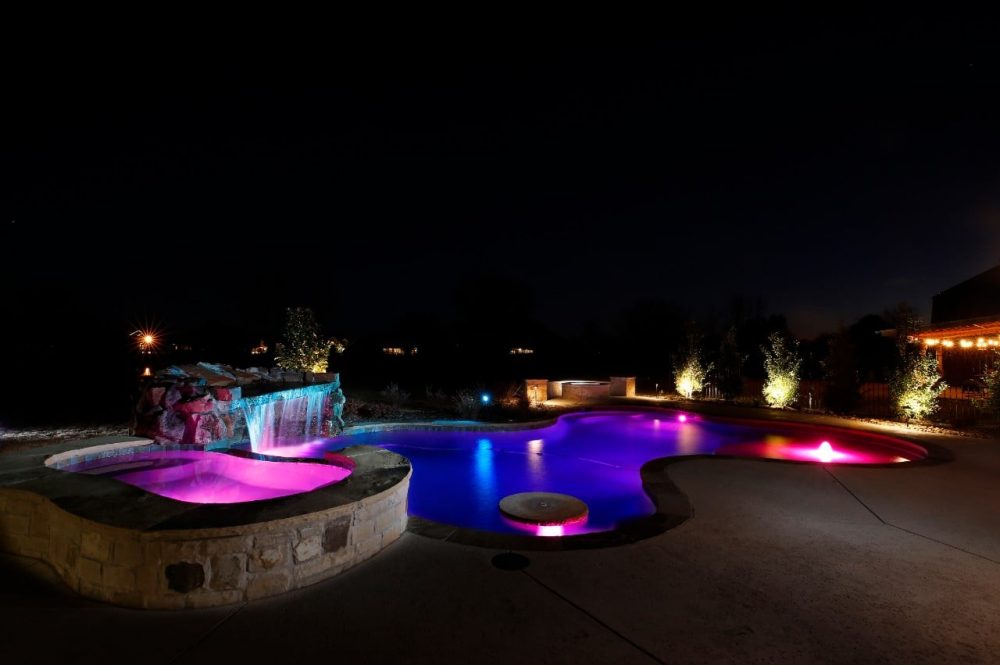 Experts at Texas Outdoor Oasis can add self-contained units that include water features, or a gorgeous waterfall.
Flowering plants coupled with energy-saving LED lighting can create a private tropical paradise where you can while away a long summer afternoon, or a balmy fall evening.
Maybe your offspring have grown from perpetual splashers to occasionally taking a dip when they are home from college, why not update the backyard with new plants, a waterfall or pergola that offer more privacy from the neighbors and provide a refuge to reignite your romance?
Consult with our experts to create an inviting area that meets the changing needs of your family and improves your resale value.
If you already have an awesome outdoor kitchen, talk with us about adding an infinity pool to give the barbecue master a fabulous view.
New pavers or native rock that lead the way to a shady lounge where you or your guests can enjoy the quiet gurgles from the waterfall are just one way you can renovate without breaking the budget.
Plant a bed of lavender or other fragrant plants and you will have year-round aromatherapy while your hot tub whirls away any aches and pains at the end of the work day.
Visit with our designers today to learn how they can create shade and maximize privacy with a vine-covered trellis. Our team can also suggest landscaping that reduces that amount of lawn maintenance needed, protects your swimmers from insects, or lighting that makes your pool area the perfect entertainment area after the sun goes down.
Texas Outdoor Oasis can create or renovate the perfect backyard for you today. Contact us today.