Get Gorgeous Decorative Concrete for Your Patio
If you've redesigned your patio, but it's still looking a bit drab, it's probably because of your concrete. Don't settle for an ordinary, concrete patio when you can have gorgeous decorative concrete instead.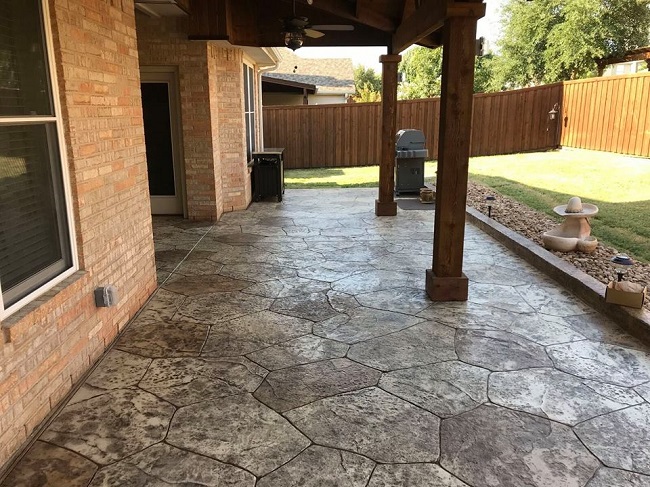 Several advantages exist with decorative concrete. Though you can apply this concrete to a new surface, you can use it on an existing one as well. Also, because of its design flexibility, you'll have almost limitless options of color and texture. You can even have it polished to create a smooth sheen for a fabulous look.
If you love slate, flagstone, tile, or even brick, you can select stamped or textured concrete to get the look that you want. This type of concrete is quite popular with homeowners today because of the variety of looks available. You can mimic the appearance of expensive-looking stone but at a more reasonable cost.
If you don't want stamped concrete, but still want a lovely look and a uniquely patterned design, then opt for salt-finished concrete. Salt is pressed into the concrete. After it cures, the surface is power-washed to dissolve the salt, which will leave decorative pits in a distinctive, speckled pattern. This process even helps the surface to become skid resistant which decreases the likelihood of people falling.
You can also choose a broom-finished concrete surface, which is the most common. After the concrete is poured and troweled, a special broom is dragged across the surface, leaving a light texture on top. This method creates a non-slip surface, which is especially helpful if you have a pool and people are running around with wet feet and are dripping water.
With gorgeous-looking decorative concrete, your patio will feel like an extension of your home, and you can proudly show off your new surface design when entertaining extended family or other guests. For more information about decorative concrete and how to get it for your patio, please contact us today.