Looking for the perfect addition to your new outdoor kitchen? The Big Green Egg is the way to go. Whether you are grilling some hearty steaks, smoking a juicy brisket, roasting that Thanksgiving turkey, making your own homemade pizza, or baking some fluffy artisan bread, the Egg can do it all.
The Big Green Egg is a Kamado style cooker. A Kamado style cooker is a dome shaped clay vessel used for everything from grilling to steaming rice. This type of technology has been used for thousands of years by our ancestors. The Big Green Egg is charcoal burning instead of using wood or gas, which gives your food a wholesome and woodsy flavor. Just the way it should be! Most of these cookers today are now made of ceramic rather than clay. Although there are many different brands and uses all over the world for the Kamado cookers, the Big Green Egg is designed and assembled in the great ol' U.S. of A.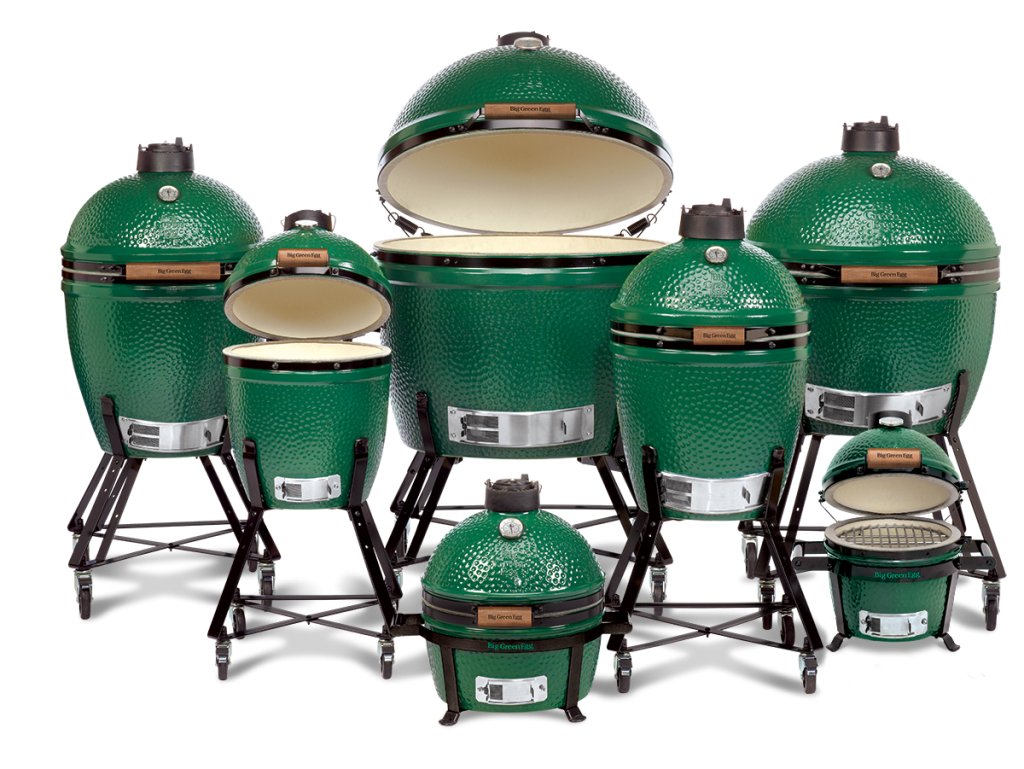 Here at Texas Outdoor Oasis we carry a variety of sizes in Eggs and tons of Eggcessories to go with your new backyard best friend. We carry the XL, Large, Medium, and Minimax Eggs in our showroom. We also have special package deals every month. This package typically includes the Big Green Egg of your choice (XL,L,M), nest, mate, fire starter, ash tool,
20lb bag of charcoal, conveggtor, and grill gripper.
We have a couple options for you if you decide you don't want a full blown outdoor kitchen, but you want something more substantial than the nest. In our showroom we have a challenger cart; made of aluminum and powder coated for a finish that will last years. We also carry custom tables built by Lakeview Woodcrafting. These gorgeous tables are built of Western Red Cedar, and are avalable in a variety of styles and stain colors.
No matter what you are looking for, we have the perfect option for you and we are always priced right! Not looking for a Big Green Egg? That's ok, we have several options available on our Blaze Appliances page as well. Go check 'em out or drop by our showroom for a full tour!